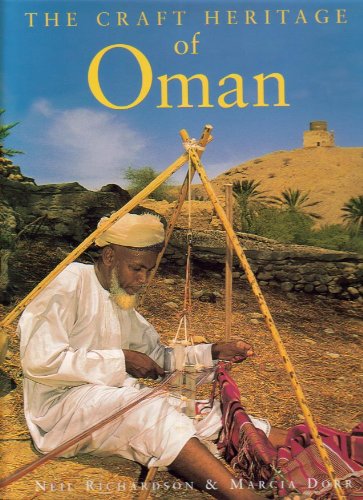 The Craft Heritage of Oman – Volume 1
Author:
Neil Richardson and Marcia Dorr
Publisher: Motivate Publishing
: 2023
ISBN: 1-86063-157-6
Language: English
Classification Number: 745.50 R.N
Registration Number: 8
Tags: craft | heritage | Oman |
Description:
---
The book is an impressive presentation of the Omani craft, heritage, artifacts and traditions in a regional format that provides an invaluable reference to scholars and collectors. The quality of the photographic illustrations is outstanding. The book is encyclopedic and beautifully presented in two hardback volumes, with an attractive, sturdy slipcase.
Back