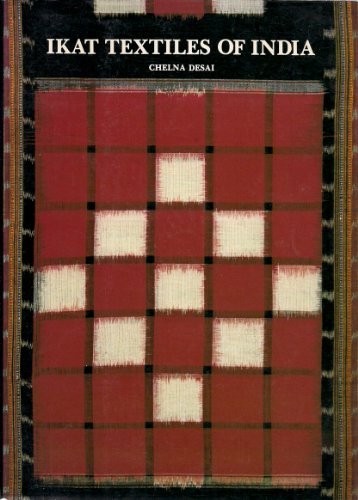 Ikat Textiles of India
Author:
Chelna Desai
Category:
Publisher: Graphic-sha Publishing Company
: 1988
ISBN: 4-7661-0455-5
Language: English
Tags:ikat | India | Textiles | weaving |
Description:
---
This volume deals in depth with Indian textiles in the ikat technique. It is based on the Victoria and Albert Museum's collection of ikats from all over India, many of which date from the mid-19th century, and represent aspects of weaving and dyeing that no longer survive in their places of origin. A complex form of resist-dyeing in which threads are patterned before weaving, ikat has been used in India since at least the early centuries AD. Over 100 pieces are discussed and illustrated, from the satin-weave mashurs of South India and the silk patola from Gujarat, to simple cotton saris from Orissa and Tamil Nadu and subtly-coloured rumals from Andhra Pradesh. Further sections explore the influence of Indian ikat on the textile traditions of other areas, including South-East Asia, the Middle East and Europe.
Back