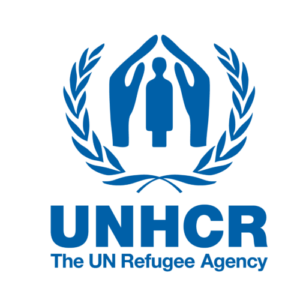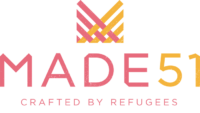 UNHCR, the UN Refugee Agency, in cooperation with AlSadu Society, organized a program for 15 refugee women from South Sudan, Sudan, Syria, and Yemen. The program aims to support refugee weavers in Alexandria by providing them with the Sadu traditional weaving skills.
During the workshop, participants acquired Sadu skills, received designs to support their work and will be able to market their products under the MADE51 initiative as soon as they start the production process.
MADE 51
Is an initiative that aims at uplifting refugee artisans through income, skills, and linkages; keeping cultural traditions alive; growing local ethical enterprises; introducing unique products to the marketplace and revealing refugees as talented positive contributors. MADE51 offers refugee artisans a way to earn an income and the opportunity to rebuild their livelihoods and creates a way for refugees to sustain artistic traditions and preserve their culture.
المفوضية العليا للاجئين التابعة للأمم المتحدة – و جمعية السدو تنظمان برنامج تدريبي حول نسيج السدو التقليدي في جمهورية مصر العربية – الاسكندرية
 نظمت وكالة الأمم المتحدة للاجئين (المفوضية العليا للاجئين التابعة للأمم المتحدة) بالتعاون مع جمعية السدو دورة تدريبية للاجئات من جنوب السودان و سودان وسوريا واليمن، بهدف دعم ممتهني حرفة النسيج من اللاجئات في الإسكندرية من خلال تدريبهن على مهارات الحياكة الكويتية التقليدية "السدو"
و ذلك عبر التعاون لنقل مهارات حرفة السدو و تمكين ممتهني حرفة النسيج من اللاجئات من الحياكة و الاشراف على التصاميم التي سيقومون بانتاجها و من ثم الترويج لمنتجاتهم  تحت مظلة مبادرة MADE51
مبادرة MADE51
تهدف إلى زيادة دخل اللاجئين وتنمية مهاراتهم وتوفير الاواصر التي تربطهم بتقاليدهم الثقافية وتنمية اخلاقيات العمل الحر وتقديم منتجاتهم في الأسواق ونشر مفهوم أن هؤلاء اللاجئين يمكن أن يمثلوا عنصرا منتجاً فعالاً في المجتمعات المستضيفة لهم، مبادرة MADE51 تمهد للحرفيين من اللاجئين طريقاً للكسب وفرصة لإعادة بناء أبواب الرزق وفي الوقت ذاته الحفاظ على تراثهم وتقاليدهم