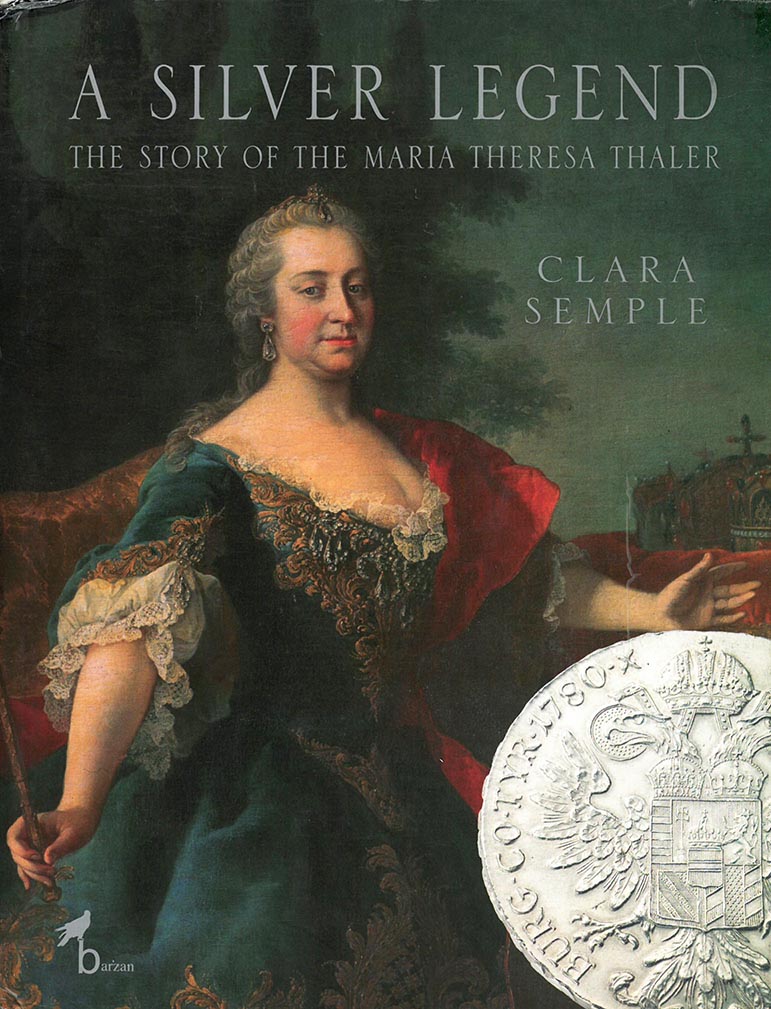 A Silver Legend: The Story of the Maria Theresa Thaler
Author:
Clara Semple
Publisher: Barzan
: 2005
ISBN: 0-9549701-0-1
Language: English
Classification Number: 737.49436 S.C
Registration Number: 10
Tags: Coins | Currncy | History | Legend | Silver |
Description:
---
The most distinctive coins ever minted, the Empress Maria Theresa thaler was first struck in 1741 in Vienna, a year after Maria Theresa acceded to the Hapsburg inheritance. It became a trade coin, and – because of the assured and consistent purity of its silver content – fast became the most acceptable currency throughout the Levant, the Red Sea region, much of Arabia and the Horn of Africa. It circulated in the Americas and as far east as China. Since then over 400 million have been struck in mints in Austria and, on occasions, in Bombay, London, Rome, and other countries in Europe. As an international currency – one of the first of its kind – it was loved and trusted wherever it was circulated and remained official tender of Arabia and remote corners of Africa until well into the 20th century.
Back